Our story
Established in 2008, HUMAC Ltd. has been manufacturing specialty humic acids based products for a wide spectrum of application intended to revitalize the food chain and environment. As a registered feed producer (SK 100 900), we mainly achieve our objective by focusing our efforts on the production of 100% natural feed materials made from Leonardite with a high content of humic acids. Our range of products have proven efficacy and ease of use; they can be used as a component in the production of compound feeds or directly mixed with all types of feed to achieve the proven results. In addition to feed materials, we have also developed veterinary grade formulas made purely from Leonardite. Equally, our product range for soil & plants and the environment consists of only one product simply because it has proven effective for all types of soils and crops. Our approach from day one has been to keep things simple and effective. 
Scientifically proven products made differently
The company's product portfolio has evolved over the past 14 years on the basis of scientific and experimental research conducted by the company and state research institutes and universities located predominantly in the Visegrad countries – Slovakia, Hungary, Czech Republic and Poland. We have developed our own unique purely mechanical manufacturing process of humic acids based products from one of the richest sources of Leonardite. We do not use NaOH or KOH nor any other chemicals throughout the entire manufacturing process as is the conventional norm in the preparation of humic acids products. Instead, we have developed our own so-called activation process of the raw material which not only preserves the natural molecular structure of humic acids as nature has intended but in a highly reactive form when applied.
We oversee and control the entire production process ensuring the highest quality of our products in the form of feed materials, natural veterinary formulas and feed detoxification agents for animal husbandry as well as companion animals to soil conditioners for crop production, gardening and environment. 
All our dry products for animals are GMP+ certified. All our products are also certified for use in organic animal husbandry and crop production. Additonally, since 2020, all our products are Kosher certified. 
We are an independent
company helping to create a better tomorrow.
Our products are currently sold in 8 countries across Europe, however we are expanding our reach beyond the European Union to the African continent, North and South America. We thrive to build strong partnerships and a solid customer base that is focused on trust in our products and dedication.  
As we grow, we are expanding the scope of application of humic acids. In animal husbandry, continued testing and research on the effects of our products on the reduction of mycotoxins and as a viable alternative to the use of antimicrobials are our top priorities. Some other key activities focus on contemporary ecological issues including the move towards more sustainable agricultural production, remediation of environments contaminated by heavy metals and other toxic substances, restoration of degraded soils plus a host of other applications.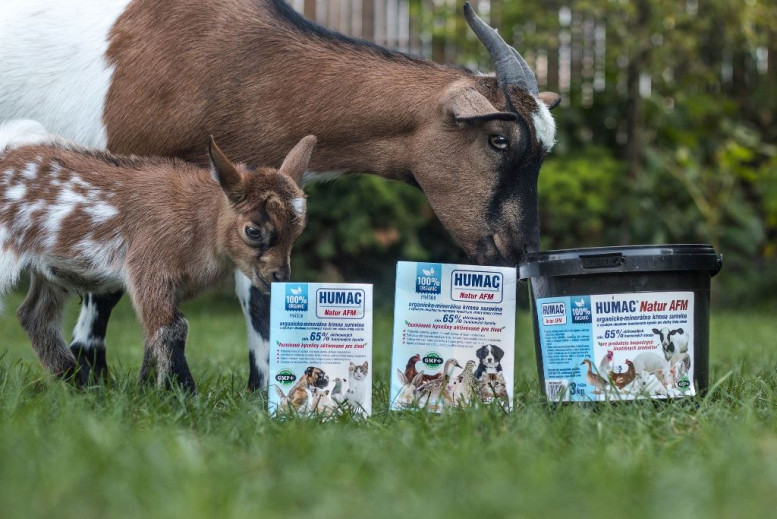 Our mission is our calling
HUMAC's mission from its early beginnings, is focused on the revitalization of the food chain through the simplicity and efficacy of natural products. The properties of humic acids offer a viable solution to this interconnected soil-plant-animal-environment-human nexus. 
Our company values and mission are built by the values instilled by our team, we comprise of gardeners who grow our own vegetables and fruits, maintain our family vinyards to passionate horse riders or simply enjoy the company of our household pets. Our humic acids based products are used and trusted daily by our team as much as they are by our growing customer base.  
Contact person
For more information and possibilities for cooperation please reach out to our sales representative:
Our location
Werferova 1
040 01 Kosice
Slovakia