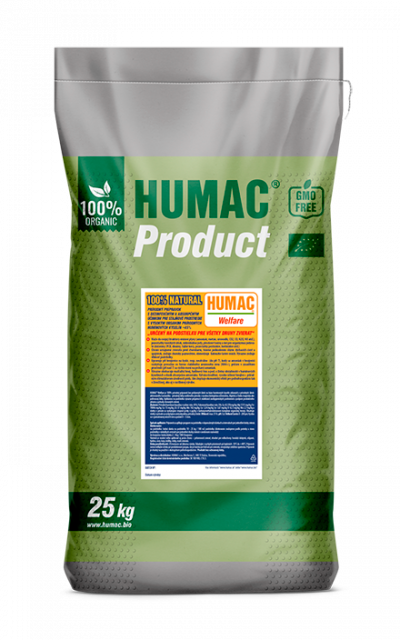 Improved hygiene and reduced emissions
Natural litter with humic acids (min.45%) for stable bedding with disinfection and adsorption properties for improved stable conditions.
We recommend applying HUMAC® Welfare into the stable bedding at a rate of 250g / m2 or 25 kg / 100m2 once per week or based on specific stable conditions. It is also possible to apply it directly into liquid manure at a rate of 20 – 40 kg / 1000 litres.
 
Humidity

max70%

pH

8.0-8.3%

Particle size

0 – 100

μm
Available in 25 kg PE bags with 40 pcs per pallet.
Its application into stable bedding provides some of the following benefits
  »  Significantly reduces the emissions of gases (such as ammonium, methane, carbon dioxide and others), which are released during the degradation of excrements and can, other than produce unpleasant odours, cause negative health problems for animals
  »  By binding these substances into manure, it improves the overall quality of organic manure which contains significantly greater amounts of nutrients available for plant uptake
  »  Its application into manure improves the ease of handling of farm manure (significantly reduces the formation of manure crusts)
Contact person
For more information and possibilities for cooperation please reach out to our sales representative:
Our location
Werferova 1
040 01 Kosice
Slovakia